Black-Footed Ferrets: 40th Anniversary of Rediscovery and Looking to the Future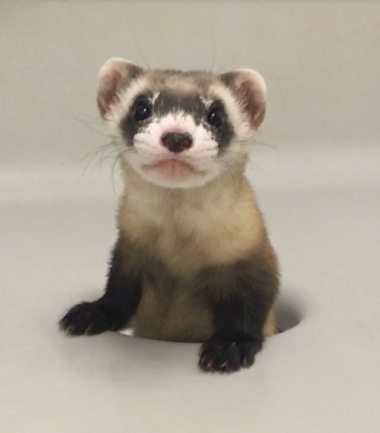 USFWS National Black-footed Ferret Conservation Center photo.
VIRTUAL Panel Discussion
Friday, September 24
8:30 a.m. MDT
Register in advance for this Zoom webinar: https://us02web.zoom.us/webinar/register/WN_ZUFPHMeDQsaZOXFfVCXgOg
After registering, you will receive a confirmation email containing information about joining the webinar.
To celebrate the fortieth anniversary of the rediscovery of black-footed ferrets in northwest Wyoming and continuing work in their recovery, the Meeteetse Museums, U.S. Fish & Wildlife Service, and Draper Natural History Museum at the Buffalo Bill Center of the West are working together to provide a truly one-of-a-kind, virtual event. Join us online Friday, September 24 at 8:30 a.m. MDT to learn more.
Date and Time
Friday Sep 24, 2021
8:30 AM - 10:00 AM MDT
Friday, September 24
8:30 a.m. MDT
Location
Online via Zoom webinar
Register: https://us02web.zoom.us/webinar/register/WN_ZUFPHMeDQsaZOXFfVCXgOg
Fees/Admission
Free but please register in advance